SIMPLE CUISINE

Traditional flavours

SHARING
The shared table is our social network
There's always a seat at our table in the evening! Anna and Franco started out like this, with everyone having dinner together. An experience that takes us back to when we first started. Today, things have changed a bit and we don't sit down anymore (there's always a lot to do and we don't have the time), but we like to think that you feel at home, like guests of our big family, sharing this moment with the other guests. The dinners included in the half-board option include meat-based second courses, but we can also prepare vegetarian dishes and meals for people with food intolerances or requiring a personalised diet.
During the winter, it's possible to organise traditional lunches with all our specialities, with tasting menus that we can customise for you.
THE TASTE OF TRADITION
Mamma Anna and Elena in the kitchen
Through our cooking, we tell you all about our love for our island, its ancient traditions and its products and their authentic flavours.
We try to make almost all our dishes using the products from our farm.
The recipes that we propose are typical of Sardinia's agricultural traditions, with popular and simple ingredients. We also offer plenty of innovation: in fact, Elena is one of the top chefs in the Agrichef Campagna Amica classification. We love good food, but please don't ask us to cook salmon, bacon or reindeer. We may be old-fashioned, but local ingredients go best with our rural roots.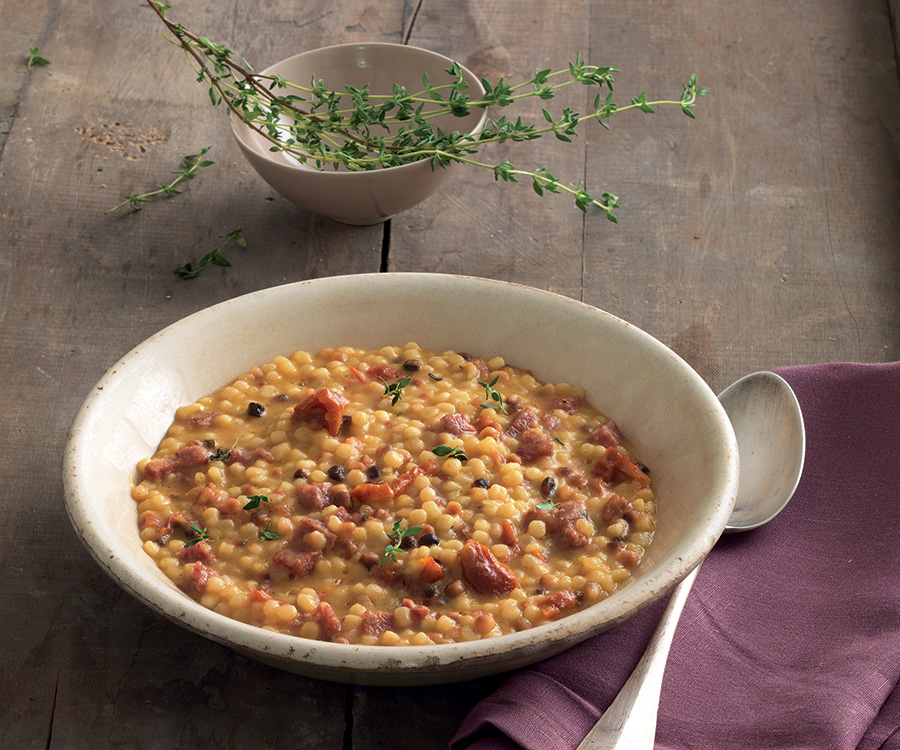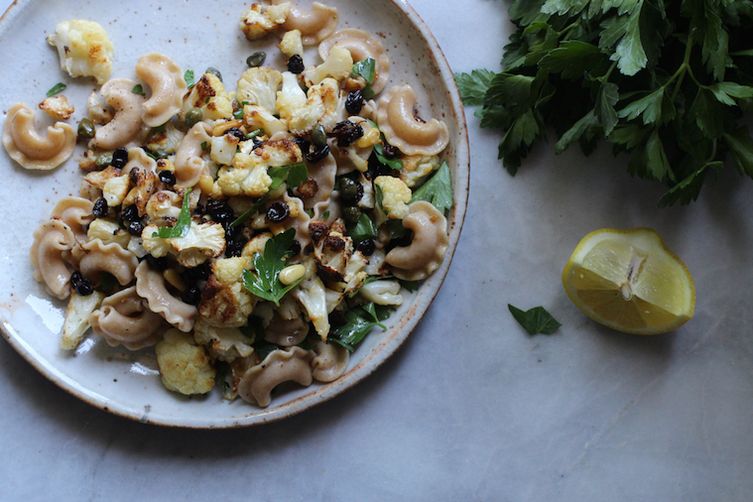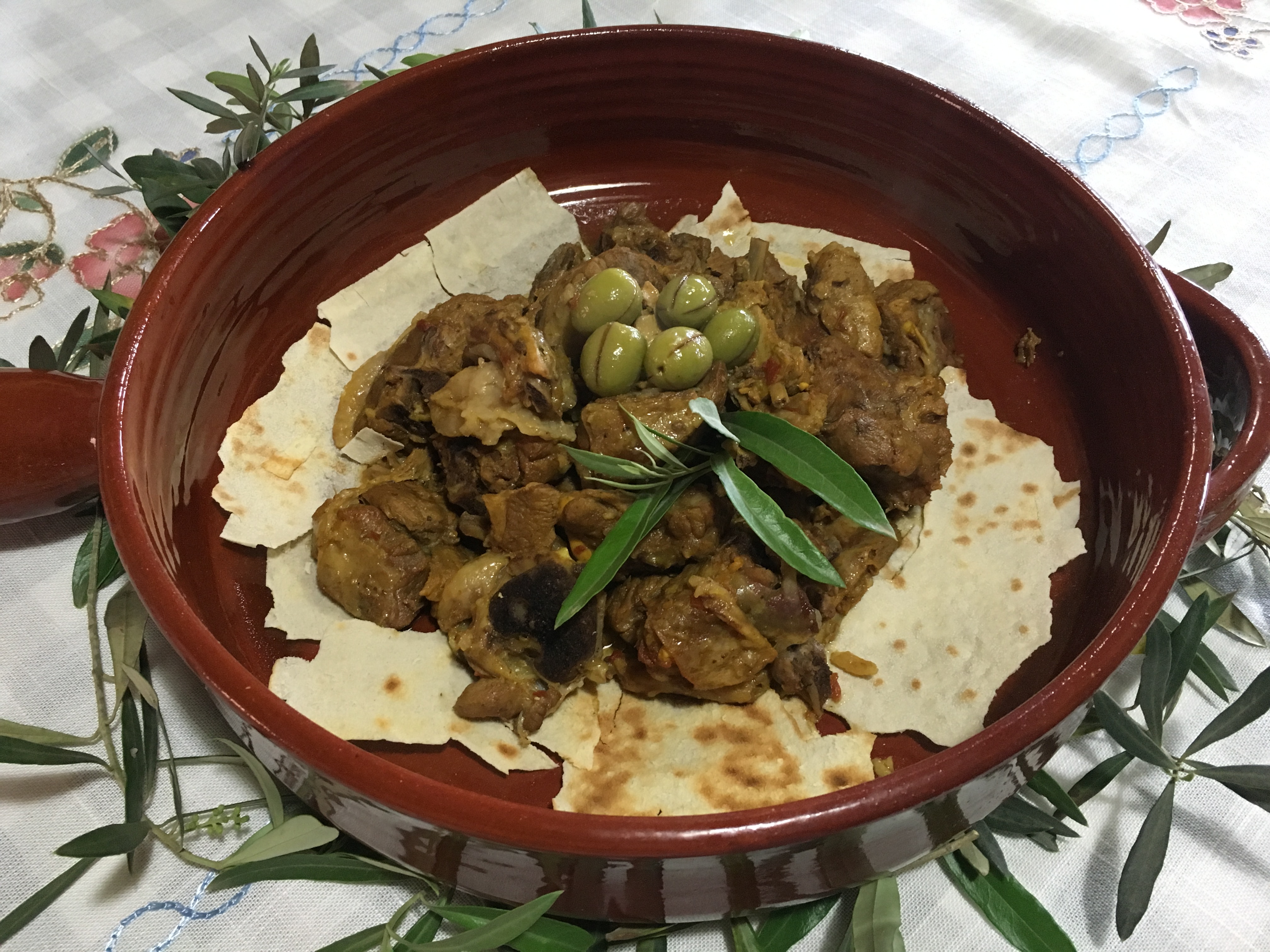 OUR SPECIALITIES
PGI LAMB WITH PDO SAN GAVINO SAFFRON
GOAT WITH WILD CARDOON
PASTA WITH BROAD BEANS AND PECORINO CHEESE
RUSTIC FREGULA
RAVIOLI WITH RICOTTA CHEESE AND SAFFRON
BEEF WITH MYRTLE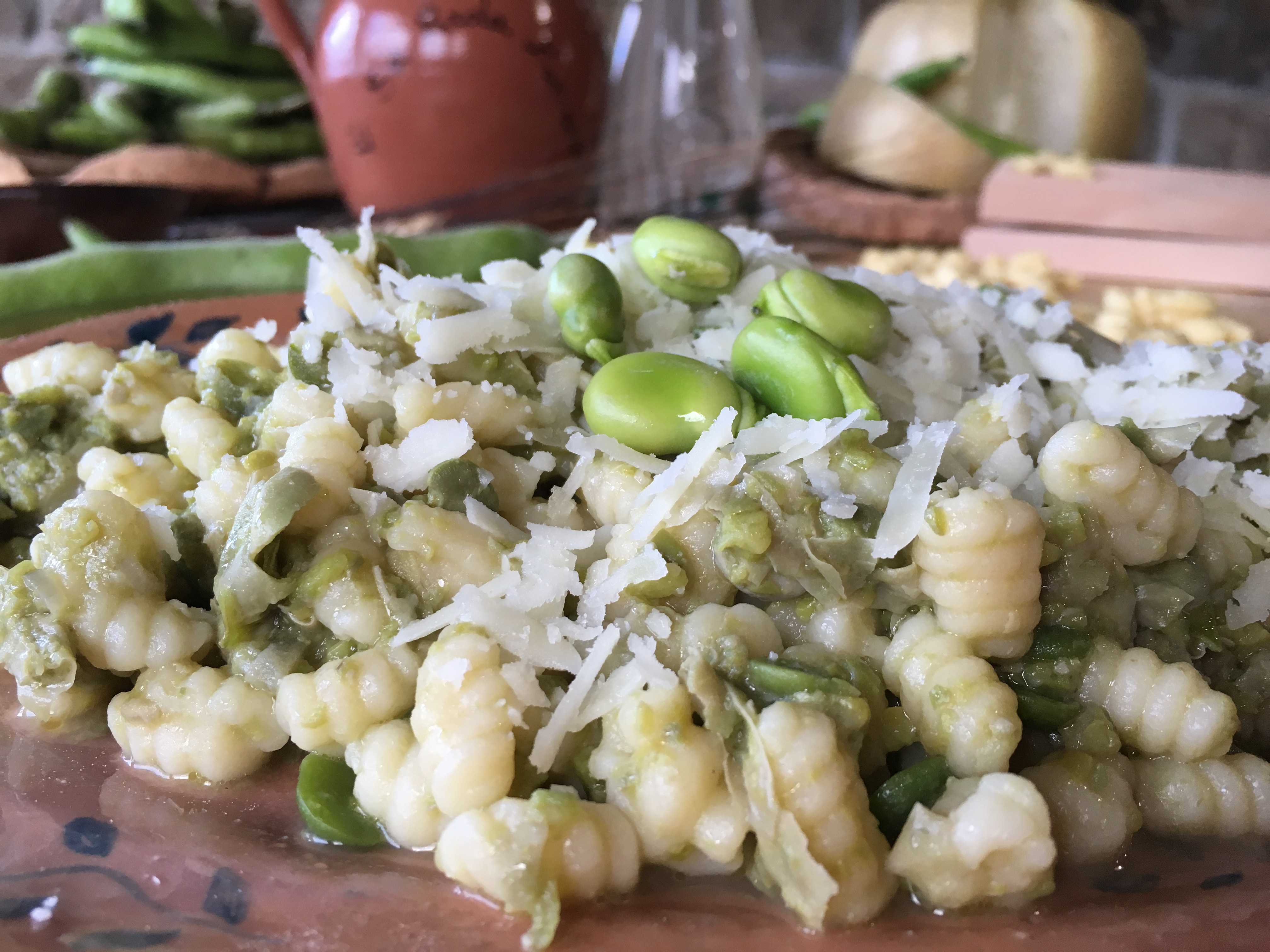 A LUNCH WITH A TASTE OF HISTORY

Su Pinnetu

Our holiday farm is home to one of Sardinia's typical pastoral structures. Su Pinnetu. A charming building with its central fireplace, stone walls, reed thatching and dried rockrose will give you an experience to remember. Here at su Pinnetu, we organize Easter Monday lunch, ceremonies or special lunches. The two semi-circular tables can accommodate up to 75 people.
ITALIAN BREAKFAST
To get your day off to a good start.
In the morning, our guests can enjoy a breakfast with our homemade cakes, traditional Sardinian "gallettinas" biscuits as well as classic shortbread. All our jams are homemade by us and may vary depending on the season: bitter orange with peel, lemon, plum and fig.
You'll also find our fresh daily yoghurt.