WE GROW OUR CROPS AMONG THE ARBUS HILLS
Respect for the environment
Our farm covers an area of 65 hectares, where we grow cereals (wheat, barley, oats), legumes, fodder plants and vegetables. Near the house, there's a vegetable garden and some fruit trees including pomegranate, lemon, plum and olive trees. We use the products we grow to prepare our dishes for the holiday farm. Especially during the summer, we produce fresh and organic vegetables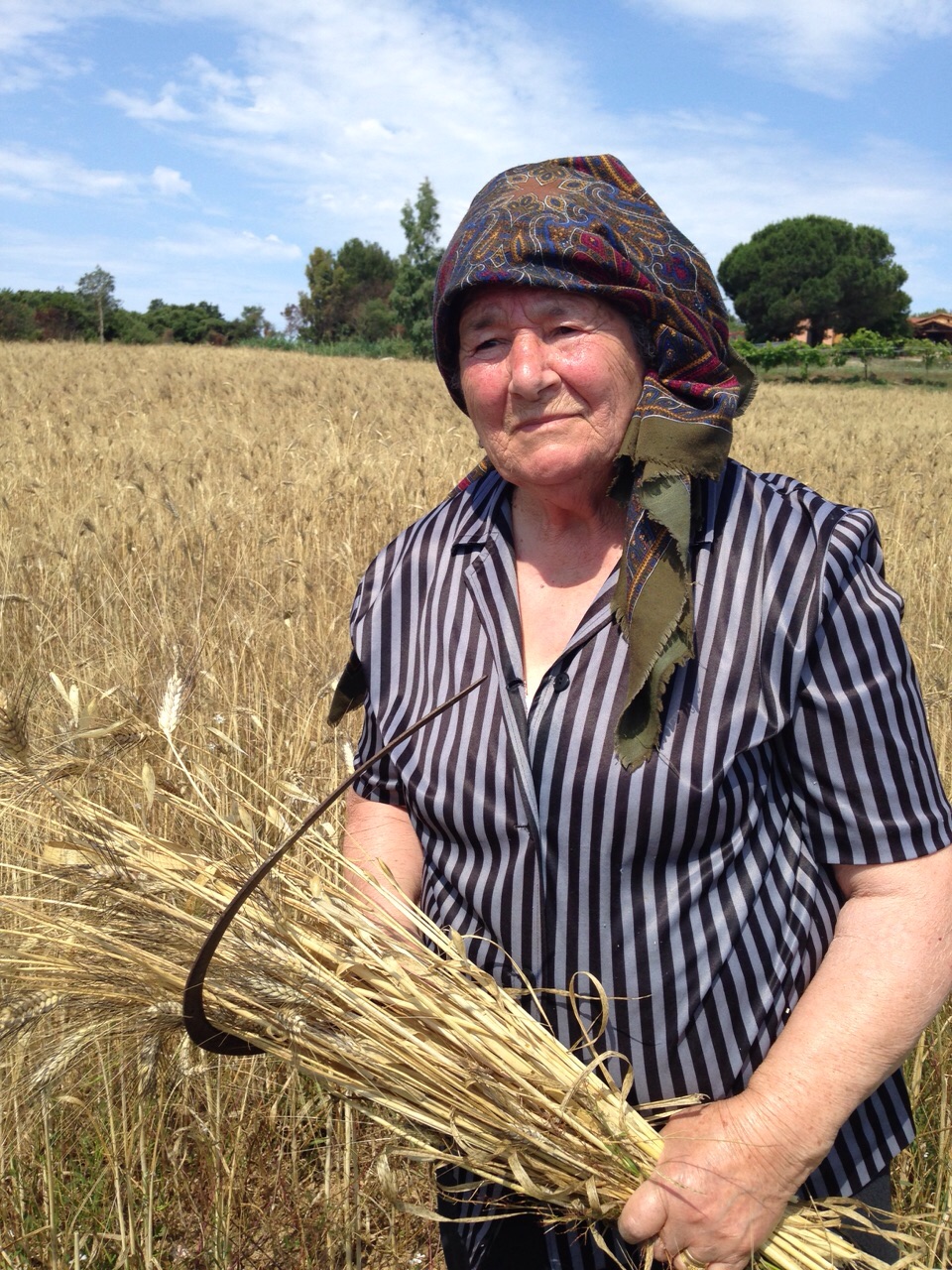 ZERO FOOD MILES
Livestock is the farm's main activity. We breed PGI Sardinian lamb, with 180 animals, giving us milk for cheese as well as prime, controlled meat. Our free-range breeding follows seasonal rhythms and Animal Welfare guidelines, guaranteeing maximum safety and care of our sheep. We've worked in the fields for generations with love and respect, continuously working on our endless projects.
OUR PRODUCTS
Thanks to our trustworthy mill, we are able to transform wheat into durum wheat semolina, wholemeal semolina and flour. And that's not all: in 2018, we started making pasta that's 100% handmade using only our wheat. We do not use pesticides or fertilizers so, although our yields may be smaller, they guarantee strong and characteristic flavours. Our pasta is available in three formats: 
FREGULA, MALLOREDDUS E CRESTE DI GALLO with tomatoes, courgettes, white aubergines and all home-grown seasonal vegetables.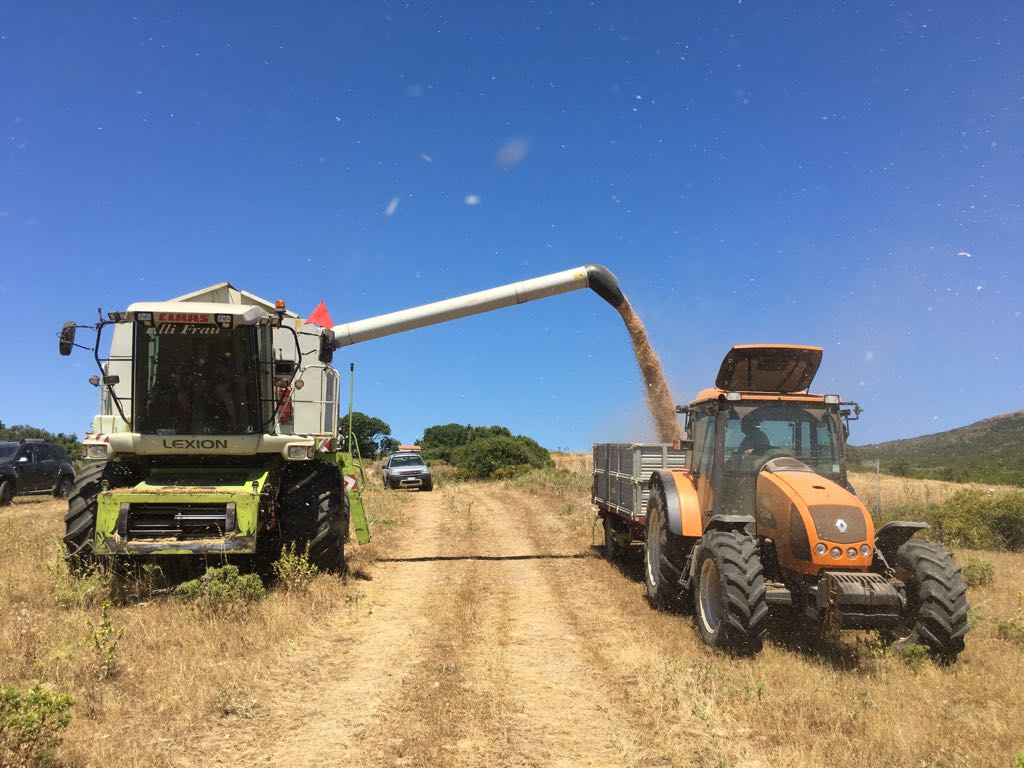 IN A FAMILY CONTEXT

Educational Farm and Social Farm

At our farm, tourism and agriculture go hand-in-hand, perfectly combining respect for the environment and the future of the next generations who will live in these places that are so dear to us. This is the spirit behind our Educational Farm, created in 2006: we try to pass on our grandparents' know-how through programmes designed for school children, families and small groups.
FAMILY EXPERIENCES
Learning by doing
DOG TRAINING
ZAC (Dog Training Area) Space
The farm also has a dog training area for hunting dogs, which is only open if booked in advance and is subject to availability.